Having a new sign does not need to be a complicated, difficult procedure. We make getting new signs as easy, and cheap, as possible.
EZ Install Channel Letter and Trembler™ Signs are lighted channel letter signs (neon signs) mounted on reinforced aluminum raceways, equipped with glass neon electrode housings. They usually are installed on the front wall of a business.
Wall Sign Cabinets are single-faced lighted sign cabinets which simply fasten to a wall.
Monument Signs, Pole or Pylon Signs (Freestanding Signs) are double-faced lighted sign cabinets which simply sit on a wall, or sit on a pole.
Most of these signs are installed next to a road, street or highway.
They can all be installed by licensed sign installers, electricians, or you can install them yourself (dependent upon local regulations.)
Getting a cheap sign does not have to mean that you get poor quality. Visit our parent website www.SignsManufacturing.com to discover all of the detail that goes into manufacturing your sign.
We have one of the most sophisticated production facilities in the world.
The exteriors on all of our signs are rust-proof aluminum.
We paint our signs using the same long-lasting paints that Ferrari uses to paint their cars!
All of our plastic components are UV and vandal protected using SolarGard™ and Lumibrite™ protective coatings.
All of our shipped signs carry a one year parts warranty. Additionally, ballasts and transformers are guaranteed by our suppliers for at least two years and most plastics for five to ten years. See our complete warranty for details.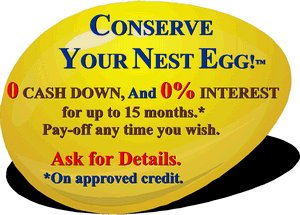 Cabinet signs with color graphics and Solarbrite™ PinLights™ LED first-surface lighting is a hands-down winner. Sunburst Displays™ incorporates a patent pending design into our unique high-tech new-look PinLights™ concept.
Solar Powered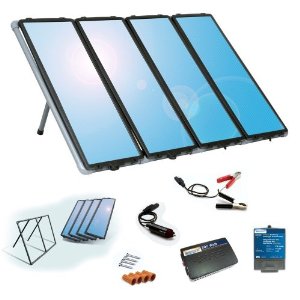 PinLights™ Cabinet signs, LetterLites™ External First-surface LED Channel Letter lighting, and SolarBrite™ LED lighting, can be economically directly solar powered, without even using an energy-robbing inverter, saving you even more!
You are saving much more than just energy, and money.
Sunburst Displays'™ Four-building Dallas, Texas Manufacturing Campus prior to our 7,500 sq. ft. expansion (2001 photo courtesy of Bing.)
Weekend photo showing Sunburst Displays'™ 2004 Building Expansion, taken during our 2009 re-roofing project (Courtesy of Google Earth.)
To read what USA TODAY Newspaper says about the cost of signs "click" on their logo to the left.